Zakka Home // book review
Today's stop on the Quilt Pattern Book Review Blog Series is a book that's not even entirely dedicated to quilt patterns since sometimes you just gotta switch things up and break some of your own rules.
Quilting books have a very special place in my heart because I am a naturally budget-conscious, debt-free kind of girl, and I love how you can get literally tons of patterns for a fraction of the price if you were to purchase them individually! I also love how you can get books on a budget by using your local library or checking to see if your guild guild members have the one you are looking for!
I saw a few people on Instagram make some really cool projects from the book Zakka Home and it got me thinking of ways I can use my sewing and quilting skills to make other little things for my house. The first thing I knew I just had to make was the arm chair sewing caddy. This little organizational tool makes hand stitching so much tidier and is super cute too! The book Zakka Home is written by Sedef Imer (@downgrapevinelane) and is totally packed with so many cute little projects. I love how so many of them allow you to incorporate some little bits of hand stitching to really make your project personal and totally unique! Honestly, when I first found this book I assumed the word "Zakka" must mean something to do with small details because each project just has the perfect touch of tiny goodness. I then finally googled "What does Zakka mean?" and found out I was dead wrong.
The word 'Zakka' actually refers to a design phenomenon all about anything and everything meant to improve your home. This concept also reminds me of Marie Kondo and how much the things you look at and use should "Spark Joy"! Zakka has also been used to describe "the art of seeing the savvy in the ordinary and mundane". It's focus is on making super duper ordinary objects that serve a purpose, but Sefef's twist makes them anything but ordinary!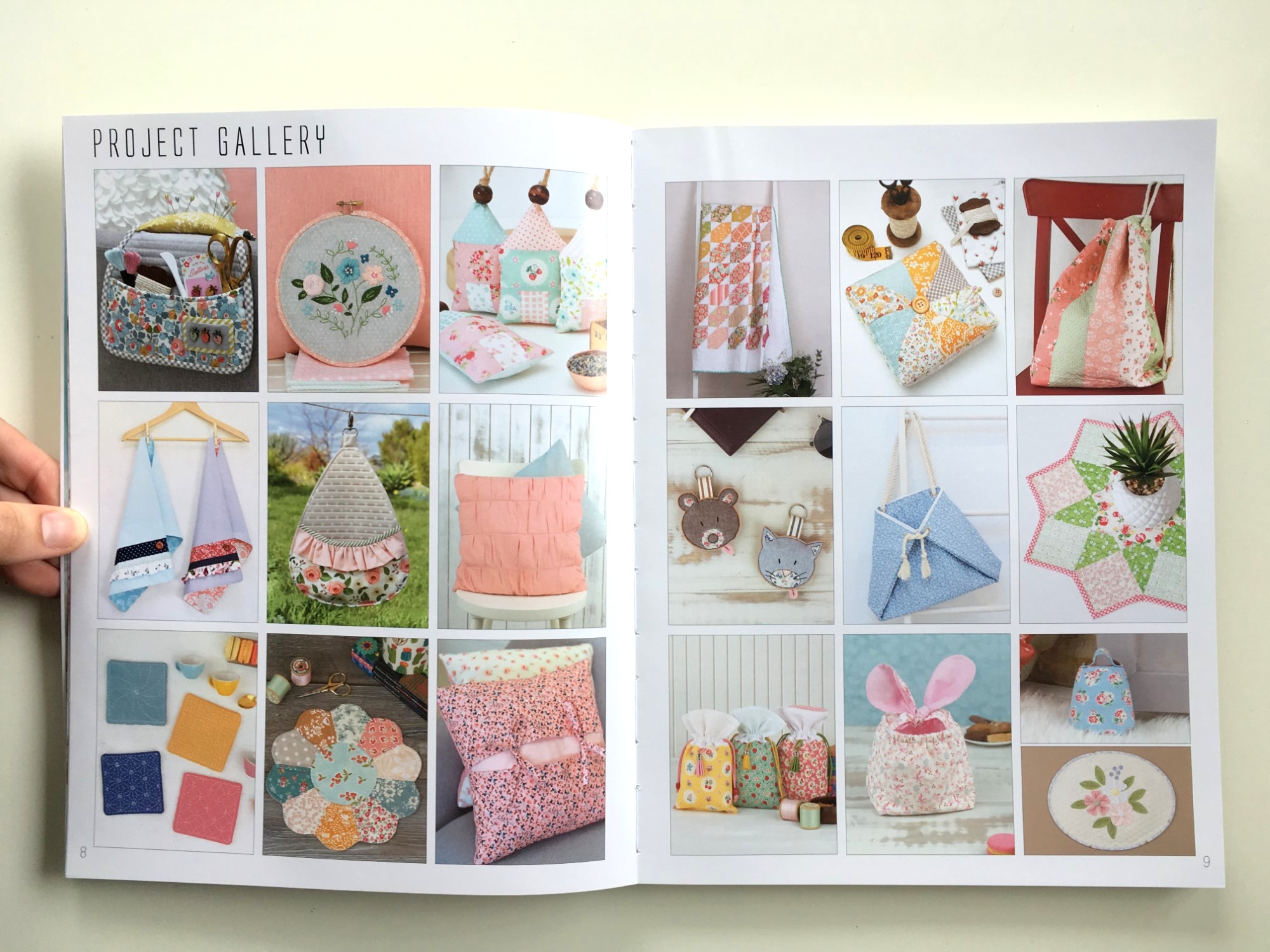 This book has inspired me to use my creativity to brighten the space around me and also keeps sparking great ideas of things I can make for the important people in my life as well. Not only would so many of these projects be amazing in my own home, but also so many great gifts to show my love and affection for those around me.
If you have any hand-stitchers in your life and you need a good gift idea for them, this arm chair caddy would make a great present! They'd think of you every time they sit down to sew!
On top of this amazing Arm Chair Sewing Caddy pattern, the book Zakka Home contains a total of 19 unique and wonderful projects to add some liveliness to any home. Personally, the ones I can't wait to make next are the Ruffled Kitchen Towel (pg 38), Scallop Trivet (pg 55), and the Origami Market Tote (pg. 104). I also think the shashiko coasters would make a really sweet housewarming gift, if you know anybody going through the moving process soon!
I was immediately smitten when I came across this Scallop Trivet by @faithessenburg:
One of my truly favorite things about Zakka Home is how it is so beautiful, colorful and pretty to look at! I love all the photos and helpful images! If you are a visual person like me, I know you're going to love it!
The book technically does include one quilt pattern as well: the "Take Me Home" Quilt. It looks super cute and would be an amazing way to showcase your favorite fabric line. So, technically, I guess this does count as a quilt pattern book! 😉 Here is the one @emily_dennis_ made:
If you want to check out a few of my other book review blog posts here are some recent ones: Modern One Block Quilts and Simply Retro
Never miss a post! Be sure to subscribe to the email list and follow @homemadeemilyjane on Instagram.