Are you into awesome quilt patterns that hype up long lines and geometry? If yes, then I am 99% sure you already follow @SuzyQuilts. If you don't, click this link right now. Suzy probably doesn't know this, but she has been one of my quilt mentors for literal years. In 2014 when I decided to start an Instagram specifically to log my quilt progress, her account was one of the first I found that allowed me to see quilting as a fun modern thing that hip young people are into too. I loved that she played with crazy fun colors and shared just as much of her heart as her abounding creativity. I was drawn in by her cool downtown Chicago apartment (at the time), super cute dog Scrappy, and ability to break down quilting in a way that makes even tricky steps look easy.
OK, OK, that is enough about my obsession with Suzy. I am here to tell you about her newest quilt pattern: Reflections!
The Reflections Quilt Pattern is beginner friendly and comes in 5 awesome sizes: Baby, Throw, Twin, Full/Queen, and King! As per my usual, I decided to make the Baby size which finishes off at 40″ x 40″.You can purchase the Reflections Quilt pattern here in Suzy's shop.
The pattern features long lines and fun geometric 45-degree angles. It calls for 4 different fabric colors, but of course you could make it scrappier if you wish! For mine, I used a majority of Painter's Palette Solids and threw in a fun Dalmatian-esque print by Windham Fabrics. The solids that I used are Sangria and Mist, and another lighter pink that I forgot the name of. (I bought them back in February at QuiltCon 2019!)
Piecing this quilt top comes together super quick thanks to big fabric cuts and long, straight seams! I particularly loved the way Suzy has instructions for sewing, pressing, & unique way of trimming the quilt "blocks". You'll have to get the pattern to see what I mean!
Once I finished the quilt top, I decided to use Quilter's Dream Orient batting, and back it in a fun pink print by Ampersand Studios and basted it with Sulky KK2000 since it's my new go-to spray for basting and works wonderfully! Want to read my official spray baste comparison guide or learn my method? Click this link!
I decided to make my quilting a mix of machine quilted straight lines with my walking foot and 50 wt Sulky Thread, and some big stitch hand quilting with Perle cotton size 8 to spice it up. Lately I have been fully obsessed with hand quilting on solid fabrics because I love the added texture and the way the thread pops!

If you like how my Reflections quilt turned out, it's time to make one for yourself! Head to Suzy's shop to purchase the pattern and get started! If you want to be inspired by more color versions, check out #reflectionsquilt on Instagram and go ahead and follow @homemadeemilyjane while you're over there too!
For more quilting and sewing blog posts by yours truly, check out some recent crowd favorites: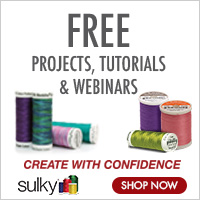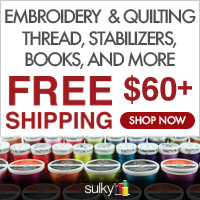 Never miss a post: be sure to subscribe to the blog and follow @homemadeemilyjane on Instagram.