My garment sewing saga continues! If you haven't seen my "Me Made May" blog post check out the peplum top I made to try out sewing with Rayon! Making the Peplum top has re-acquainted me with the wonderful world of garment sewing and got me a lot more comfortable with sewing with rayon (as opposed to the 100% cotton that I use in quilting!) That blog post also shares some of the tips and tricks I learned along the way – If you want to try some garment sewing, that is a great place to get started!
Now that I've been bit by the garment sewing bug, I decided to make myself a dress: a dress that I actually bought the pattern for 2 years ago! It's definitely been a long time coming.  As soon as I saw the rayon fabric from @misterdomestic's newest fabric line, I knew it would make the perfect summer dress and I knew I had to dig out that old pattern that I had always kept in the back of my mind/pattern stash!
You can purchase this rayon print here on Amazon, or the whole fabric collection here from Fat Quarter Shop.

The pattern that I had purchased a long time ago was the Molly Dress pattern from Shop Sew Caroline and I am thrilled I finally used it! This pattern features an (optional) Peter Pan collar and a couple other fun touches as well. In addition, you can use this pattern to make a top, dress, or even a maxi dress! I opted to make a knee length gathered dress with the peter pan collar.
One thing that I learned in the process of my last garment sewing experience is the importance and use of pattern tracing material. This pattern tracing tool makes cutting your pieces 1000x easier; here are the steps I took:
Purchase and download pattern from Sew Caroline.
Print at 100% scale.
Tape papers together, matching up the numbers on the corners (folding the papers back where needed.
Place your pattern tracing interfacing on top and trace the lines for the size you plan to make. Be sure to also transfer markings.
Cut out the interfacing on the lines and use these pieces to cut your fabric.
Once all your pattern pieces are cut out in your fabric/lining, you simply follow the pattern to make this dress! For me, it only took about 2 weeks from start to finish and I am SO proud that I finished it! I actually let it sit for about a week when I got to the part involving adding the buttons because I was worried I would mess it up. After procrastinating for a while, I watched a quick youtube video about how my particular sewing machine button-hole attachment works, did a couple practice ones on some fabric scraps and then voila! I did it! It turned out to be SUPER easy, and now I feel like I can add buttons to just about anything!
I actually wore it to a 4th of July party to show it off and made sure everyone there knew that I made it! As far as sizing goes, I am 5'4″ and made the size Small, and probably could have done XS but I do not pre-wash my fabrics, so I normally go a tiny bit bigger to account for any shrinking. (also, it's always so much easier to make something smaller than it is to make it bigger!)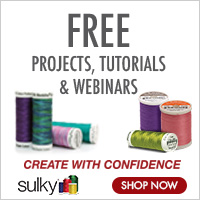 Do you make your own clothes? I would love to see what you make! Now that I am a rayon sewing pro, I can't wait to make some more goodies and revamp my whole wardrobe!
Lately I have been working through my wardrobe to sort out and only keep the items that I truly love – thanks Marie Kondo! Through the de-cluttering process I have determined that many of the pieces I tend not to wear are due to not loving the fit. To remedy this dilemma, I decided to alter some ill-fitting dresses and turn them into shirts! Do you want to learn more about how to up-cycle your own clothing? Click this link to read about some of my recent wardrobe alterations!