Explore Quilt-A-Long: Week 6
Welcome back to the Explore Quilt-A-Long! If you are just now hearing about it, click this link to read all the initial details, find out how to get the Explore quilt and pillow pattern for FREE, and see the whole list of amazing prize sponsors!
We are now embarking on week 6 of our quilt-a-long journey! This week we will be actually QUILTING our Quilts!
Week 6: Nov 7th – Nov 13th // Quilt Your Quilt
This week is all about adding some amazing texture to our quilt tops!
There are SO many ways to quilt a quilt, and I truly hope you do something you might not have tried before on this one! Quilting for me is all about trying new techniques and learning new skills. Here are some ideas for methods for quilting a quilt:
Tied Quilt
Machine Quilting – Straight lines with a walking foot
Machine Quilting – Free Motion Quilting
Hand Quilting – small stitches
Hand Quilting – BIG stitches
Having a long-armer quilt your quilt for you
Quilting your own quilt on a long arm
any combination of the above!
Quilting a quilt is my personal favorite step – there are so many ways to do it and it just provides so much added texture and fun to any project! I decided to quilt mine with straight lines spaced 2″ apart. I marked my lines with a Hera marker and used my walking foot on my machine. I think the straight line quilting adds just a little touch of texture while still really letting the pattern shine through. I did a similar quilting pattern on another version I made, but with 1″ space in between each one. And I am still working on my version with tons of big stitch hand quilting!
To learn all about my hand quilting essentials, click here! And to read my 10 Steps to Easy Hand Quilting, click here!
Here are some tips for you to keep in mind when quilting your quilt:
There are SO many different methods and techniques out there. Maybe now is your chance to try one you haven't tried before!
Try mixing techniques if you want to!
Allow yourself to really ENJOY the process. If you don't finish quilting the whole thing this week, just post a photo of your progress and keep going at it!
Be sure to take a look over at my Amazon Storefront to see my favorite rulers, pins, notions, and tools! I get a small commission if you purchase through my link and I really really appreciate the support!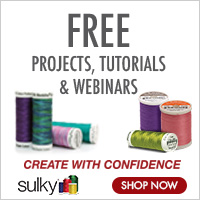 Who are the WEEK 5 Winners?
Half Square Frenzy Quilt Kit
The Half Square Frenzy Quilt Kit from Quilt101 goes to @redheaded_rita!
Go check out this kit and all the other amazing beauties over at the Quilt101 website! I'm sure you'll be amazed at all the custom quilt kit options!
Polder Ironing Board
The Polder Ironing Station goes to @endlpawsquil
This ironing board is courtesy of Polder Products! I personally use a Polder ironing board and love it so much I wanted to share the love with you!! Get your own here!

This Week's Quilt-A-Long Prizes
This week we have some super fun prizes up for grabs!
To be eligible to win, you must post your photo showing your basted quilt top to Instagram with the hashtag #ExploreQAL sometime from November 7th – 13th of your timezone. Make sure your account is public so I can see your post. I'll pick the winner the morning of Nov. 14th!
Project Wools Mats
One lucky winner is going to get my secret weapon of quilting accuracy – a wool pressing mat from Project Wool Mats! This bad boy is amazing and a total game changer when it comes to perfect, flat seams in half the time! Purchase your own on Amazon HERE!
Oceans of Thread
The other prize this week is an Alison Glass Layer Cake and coordinating Mettler Silk Finish thread courtesy of Oceans of Thread! Head over to www.oceansofthread.com and enter your email for a 15% off coupon!
Be sure to go check out everyone else's beautiful quilts on the hashtag #EXPLOREQAL. Comment on your faves, show the love, and make some new friends!

Thanks for reading and good luck quilting your quilt top! I'll see you back here next week for the final step: FINISHED PROJECTS are right around the corner!!
Do you want to see my personal absolute favorite sewing notions and tools? Check out my Amazon favorites HERE. If you purchase through my site, I will get a small commission and am able to keep making cool stuff for you! Isn't that awesome?! Thanks in advance for supporting me!