Explore Quilt-A-Long: Week 5
Welcome back to the Explore Quilt-A-Long! If you are just now hearing about it, click this link to read all the initial details, find out how to get the Explore quilt and pillow pattern for FREE, and see the whole list of amazing prize sponsors!
We are now embarking on week 5 of our quilt-a-long journey! This week we will be making our QUILT SANDWICHES!
Week 5: Oct 31st – Nov 6th // Baste Your Quilt
This week we will all be making our quilt tops come to life for the Explore Quilt-A-Long.
Most Quilt-A-Longs would have ended last week with a completed quilt top (aka "Flimsy") but I honestly hate having a project lie around unfinished, so I am expanding this QAL to include Basting, Quilting, AND Binding!
Basting a quilt is many people's least favorite step – it's actually my current least favorite step too! (My true/former least favorite is trimming half square triangle blocks, but now that I have an AccuQuilt, I find I do not have to trim nearly as often!) Have no fear, basting a quilt may be a challenge and a total workout, but it'll be done before you know it!
Here are some tips for you to keep in mind when basting your quilt:
There are SO many different methods and techniques out there. Maybe now is your chance to try one you haven't tried before!
I personally like to use a light spray and a few pins. Check out this blog post to read about my Spray Baste Comparison!
Finally, take breaks if you need to! If you are making a throw size, it can be exhausting. Feel free to take a break or even find a friend to come help!
Check out my Amazon Storefront to see my favorite rulers, pins, notions, and tools!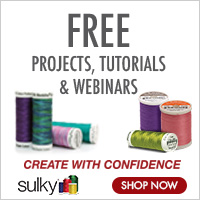 Who are the WEEK 4 Winners?
Year Round Sunshine Half Yard Bundle and Harvest Star Quilt Pattern
The half yard bundle from PBS Fabrics and a PDF quilt pattern from Patchwork & Poodles go to @1358amh!
I curated this 1/2 yard bundle and really hope it gives you the same spring-timey vibes that never fail to put a smile on my face! The pattern "Harvest Star" is the most recent release by Patchwork & Poodles and would look amazing with these solids!
As a special thank you for all you Quilt A Long participants, you can save 20% off any PDF quilt patterns from Patchwork & Poodles when you purchase it through www.patchworkandpoodles.com and use the coupon code EXPLORE20. Better hurry, this special offer is valid through Nov. 2nd.
Free Motion Quilting Academy – an Online course!
HollyAnne Knight from String & Story has sponsored this week with offering one lucky winner FREE admission into the next cohort of this amazing online class to improve anyone's Free Motion Quilting! The winner is @kmjarchow!
If you want to read more about FMQ Academy or are curious if your machine is up for the task, check out this guest blog post by Holly Anne herself: Can I learn to Free Motion Quilt on my Sewing Machine?
This Week's Quilt-A-Long Prizes
This week we have some super fun prizes up for grabs!
To be eligible to win, you must post your photo showing your basted quilt top to Instagram with the hashtag #ExploreQAL sometime from Oct. 31st – Nov. 6th of your timezone. Make sure your account is public so I can see your post. I'll pick the winner the morning of Nov. 7th!
Half Square Frenzy Quilt Kit
One lucky winner is going to get a quilt kit for this super fun half square triangle quilt from Quilt 101! The quilt pattern is called Half Square Frenzy, and it is truly so fun!
Go check out this kit and all the other amazing beauties over at the Quilt101 website! I'm sure you'll be amazed at all the custom quilt kit options!

Polder Ironing Board
Get yourself an ironing board upgrade courtesy of Polder Products! I personally use a Polder ironing board and love it so much I wanted to share the love with you!! Get your own here!
Be sure to go check out everyone else's beautiful fabric pulls on the hashtag #EXPLOREQAL. Comment on your faves, show the love, and make some new friends!

Thanks for reading and good luck basting your quilt top; I can't wait to see them all over Instagram! I'll see you back here next week to talk about my favorite part: QUILTING YOUR QUILT! You can start thinking now about if you want to machine quilt it or hand quilt it. Free motion quilting or straight lines? The possibilities are truly endless!
Do you want to see my personal absolute favorite sewing notions and tools? Check out my Amazon favorites HERE. If you purchase through my site, I will get a small commission and am able to keep making cool stuff for you! Isn't that awesome?! Thanks in advance for supporting me!