Explore Quilt-A-Long: Week 4
Welcome back to the Explore Quilt-A-Long! If you are just now hearing about it, click this link to read all the initial details, find out how to get the Explore quilt and pillow pattern for FREE, and see the whole list of amazing prize sponsors!
We are now embarking on week 4 of our quilt-a-long journey! This week we will be piecing together the quilt top!
Week 4: Oct 24th – 30th // Piece your Quilt Top
This week we will all be making our quilt tops come to life for the Explore Quilt-A-Long.
The Explore quilt pattern is on the simpler side of quilt piecing, and now that all your half square triangles are made, it will come together super fast!
Here are some tips for making sure your quilt top turns out nice and square:
Lay out all your pieces on your design wall, floor, a bed, or wherever else you have the space. While laying out your blocks, pay attention to any directional prints.
Create a crease in the middle of each of your long sashing strips. This will help be a guide for ensuring things line up later on.
Start by pinning your half square triangles together and sew them into their respective rows using a scant 1/4 inch seam allowance.
Once your rows are all pieced together, sew in the sashing, being careful to match up the middle seam of your half square triangles row with the middle of each piece of sashing.
Press your seams away from the half square triangles.
Check out my Amazon Storefront to see my favorite rulers, pins, notions, and tools!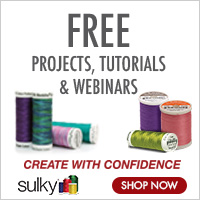 Who are the WEEK 3 Winners?
Pineapple Fabrics
The $40 gift card for Pineapple Fabrics goes to @Helensbsun!
If you have never heard of Pineapple Fabrics you really have got to check them out here! This store makes super fun pre-cut kits and also carries one of my favorite brands of solid quilting cotton (Painter's Palette Solids).

Reliable OVO 150GT Portable Iron
I know if you have ever been to a quilting class, a quilt guild sew day, or sewing retreat you have wished you had your own little iron with you! The OVO 150 GT portable iron is the perfect solution, and the winner is @Calicodrygoods!
This Week's Quilt-A-Long Prizes
This week we have some super fun prizes up for grabs!
To be eligible to win, you must post your photo of your pieced quilt top to Instagram with the hashtag #ExploreQAL sometime from Oct. 24th – Oct. 30th of your timezone. Make sure your account is public so I can see your post. I'll pick the winner the morning of Oct. 31st!
Be sure to go check out everyone else's beautiful fabric pulls on the hashtag #EXPLOREQAL. Comment on your faves, show the love, and make some new friends!
Year Round Sunshine Half Yard Bundle and Harvest Star Quilt Pattern
One lucky winner will get a half yard bundle from PBS Fabrics and a PDF quilt pattern from Patchwork & Poodles! I curated this 1/2 yard bundle and really hope it gives you the same spring-timey vibes that never fail to put a smile on my face! The pattern "Harvest Star" is the most recent release by Patchwork & Poodles and would look amazing with these solids!
As a special thank you for all you Quilt A Long participants, you can save 20% off any PDF quilt patterns from Patchwork & Poodles when you purchase it through www.patchworkandpoodles.com and use the coupon code EXPLORE20. Better hurry, this special offer is valid through Nov. 2nd.

Free Motion Quilting Academy – an Online course!
If you've been wanting to expand your free motion quilting skill set, this prize is one you want to keep your eye on! HollyAnne Knight from String & Story has sponsored this week with offering one lucky winner FREE admission into the next cohort of this amazing online class to improve anyone's Free Motion Quilting!
If you want to read more about FMQ Academy or are curious if your machine is up for the task, check out this guest blog post by Holly Anne herself: Can I learn to Free Motion Quilt on my Sewing Machine?
Thanks for reading! Have fun making your quilt top; I can't wait to see them all over Instagram! I'll see you back here next week to talk about how to baste your quilt!
Do you want to see my personal absolute favorite sewing notions and tools? Check out my Amazon favorites HERE. If you purchase through my site, I will get a small commission and am able to keep making cool stuff for you! Isn't that awesome?! Thanks in advance for supporting me!