Explore Pillow – a FREE Pattern!
Are you looking for a quick, fun, beginner-friendly quilted pillow or mini quilt pattern? You've come to the right place! I'm going to share with you about how I made the Explore Pillow/Wall Hanging Duo! The pattern comes in 3 sizes (pillow, baby, and throw!) and the pillow size of the pattern finishes at just under 20" square. The Explore quilt is a great project for quilters at any skill level!
To get the FREE Explore pattern, sign up for the Homemade Emily Jane e-mail List here!
My newest pillow size Explore quilt was made with Meriwether – a collection of whimsical prints by Art Gallery Fabrics.
You can purchase the fabrics HERE.
After following the Explore Quilt pattern to piece the top, I hand quilted some big stitches on it, mostly for a fun handmade design feature. I love the texture hand quilting adds to any project and a small one like this is perfect for hand quilting!
I chose to use Perle Cotton size 8 in Ecru for the thread and Big Stitch needles. Follow this link to read all about the essentials for hand quilting if you want to get started too!
Once the piecing and quilting were done, I chose to follow this tutorial to turn this mini quilt into a pillow/wall hanging duo! It essentially leaves an opening in the back for an optional pillow to slide into it, but also will lay flat for it to be hung on a wall (or even used as a Doll quilt!)
I hope you are inspired to make your own mini quilt! This is the perfect opportunity to try a new skill or technique! I'd love to see what you make, if you post photos on instagram be sure to use #ExploreQuilt and #HomemadeEmilyJanePatterns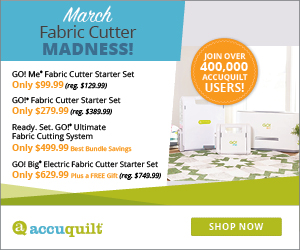 If you are new to quilting, be sure to check out the 12 Steps to Making a Quilt.
Never miss a post! Be sure to subscribe to the newsletter, and follow @homemadeemilyjane on Instagram.
Want more project inspiration? Check out these popular posts: