Are you a quilter looking for a good organization to help you put your quilts into the hands of people who will love and appreciate them? Or maybe you have a lot of fabric you need to get rid of since you have way too much? I am here to help point you in the direction of a few really wonderful non-profit organizations who devote time, energy, and resources to helping get beautiful homemade quilts into the hands of people who need the extra warmth and love!
I hope this post will inspire you towards using your special talents to help spread the warmth and love a quilt can bring to someone else. Please also comment on this post any other wonderful charitable organizations you are a part of as well that could use the help of the quilting community!
Quilts for Kids
Quilts for Kids is a nonprofit organization bringing comfort to children facing serious illness, trauma, abuse, and natural disasters.
I have personally made a few quilts for Quilts for Kids and I really love how easy they make it to participate! There are lots of ways to get involved by making quilts, and donating time or money.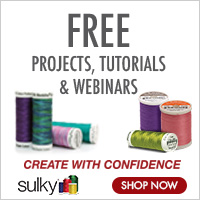 To get involved in Quilts for Kids, you can volunteer by piecing, quilting, and binding a quilt with a quilt kit that they will send you! I love this option for someone who may not have a huge stash of fabrics or the means to buy a lot of fabric. It gives an opportunity to serve others with your talents without a large financial burden.
If you order a quilt kit or two from Quilts for Kids, they will send you all the fabrics you need already cut for you, along with a pattern to follow too! They ask you send the completed quilt back to them within 6 weeks.
If you do happen to have a large stash of kid-friendly fabrics you can also make a quilt with your own fabric, just see their website to read the criteria.
Check out the Quilts for Kids website: http://www.quiltsforkids.org/ to learn more.
Quilts for CURE
Similar to Quilts for Kids, Quilts for Cure is also devoted to making children's quilts! Quilts for Cure is an Atlanta-based non-profit dedicated to providing quilts to children undergoing cancer treatment.
Quilts for Cure accepts finished quilts as well as pieced quilt tops.
You can find out more about getting involved with Quilts for Cure at www.quiltsforcure.org or by emailing HollyAnne Knight at stringandstory@gmail.com
Quilts of Valor
Quilts of Valor is a nonprofit organization here in the US that donates beautiful patriotic quilts to military veterans. You can get involved by donating time, money, or even fabric!
The Quilts of Valor Foundation has been around since 2003 and has awarded over 200,000 quilts! "The mission of the Quilts of Valor Foundation is to cover service members and veterans touched by war with comforting and healing Quilts of Valor."
The requirements and guidelines for a Quilts of Valor quilt are all listed on the Quilts of Valor website: https://www.qovf.org/ You can also find some great quilt patterns on the Quilts of Valor website to help inspire you in your creative process! Find some inspiration here!
If you want to get involved in ways beyond making the quilts, Quilts of Valor also has opening positions to help run the nonprofit. You can find all the current open positions here.
Never miss a post! Be sure to subscribe to the newsletter and follow @homemadeemilyjane on Instagram.
Want more project inspiration? Here are a few popular posts: